What is a Goal Without a Plan?
You would never travel to a new destination without being properly prepared when you arrive.  Why would you set financial goals without having a plan to achieve them?  Creating a financial plan is our first and most crucial step in managing your wealth.  At Sculati Wealth Management, we utilize a Certified Financial Planner™ to assist all current and prospective clients with identifying future goals and constructing a completely customized financial plan which outlines how to achieve them.
We can help you create your no-obligation, completely customized, financial plan today.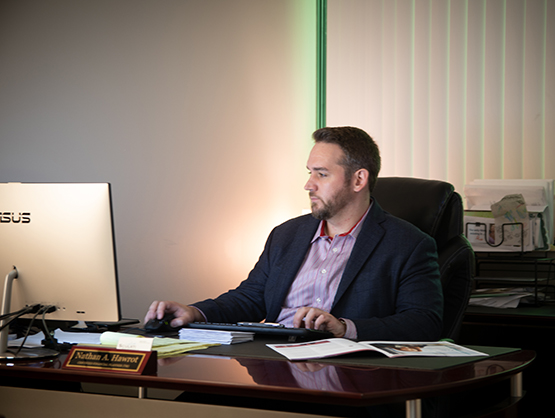 We Care About Your Financial Goals
It is impossible for us to help you achieve success without defining what "success" is.  We believe that achieving your future goals is what defines your success, and this is our primary goal.  Our Certified Financial Planner™ will work closely with you to walk through all of the steps of the financial planning process to help identify and then ultimately achieve your goals.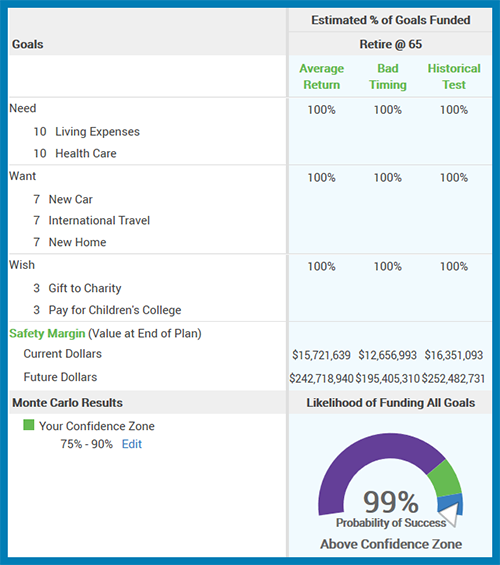 Our Financial Planning Process
Initially, we follow the CFP boards first 4 steps of the financial planning process with all current and prospective clients.  These steps are:
Establishing and defining the client-planner relationship
Gathering client data including goals
Analyzing and evaluating the client's current financial status
Developing and presenting recommendations and/or alternatives
After you have decided to retain our services, we complete the last 2 steps of the CFP boards financial planning process, which consists of:
Implementing the recommendations
Monitoring the recommendations
As we move through your financial plan together, we will continually update and adjust your plan to reflect changes in your life.  Contact Us today to let us help you prepare you for your financial future.
Comprehensive Solutions Through Comprehensive Planning
All people have complexities in their financial future that makes seemingly "simple" plans increasingly complex.  Whether you have children that will eventually go to college, elder parents who will need your financial assistance, leaving a job, retiring early, or any and all things in between, eventually all financial plans grow increasingly complex.  Our Certified Financial Planner™ can offer more robust solutions for those people who would like to explore more comprehensive solutions for their increasingly complex lives.
These comprehensive financial planning solutions can assist clients in:

Education Planning
Supporting your child's education can be rewarding, but it can also be stressful. At Sculati Wealth Management, we'll help you fit education into your financial plan, without the stress.

Retirement Planning
Whether you have a vision of what you want your life in retirement to be like or have yet to give it any thought, our trusted professionals will help you develop a plan specific to the lifestyle you want to live once you're retired.

Social Security Maximization
Your social security benefits are an important part of your retirement income. Our advisors can help you maximize those to live comfortably in retirement.

Contribution Optimization
Deciding whether you should contribute to a Roth? An IRA? Your employer sponsored plan? A combination? At Sculati Wealth, we will identify the areas you should contribute to that maximize your plan's probability of success.

Asset Organization
Have you ever tried to visualize your assets and realized they're spread out among various institutions? This area of financial planning can be overwhelming, but at Sculati, we can help you get these in order.
External Professional Coordination
Many people have various professionals that deal with aspects of your wealth. Whether it's insurance agents, estate planners, tax professionals, or any other, we can work with them when constructing your plan to answer those complex questions properly.
Take the Initial Step in Your Financial Planning Journey
When you are ready to start, click the button below to begin our simple and confidential questionnaire. At any time you may exit this questionnaire, and it will save your answers in real-time. You do not need to complete this questionnaire in one sitting.
When you are finished, a financial planner with Sculati Wealth Management will coordinate with you on the next steps in the financial planning process.